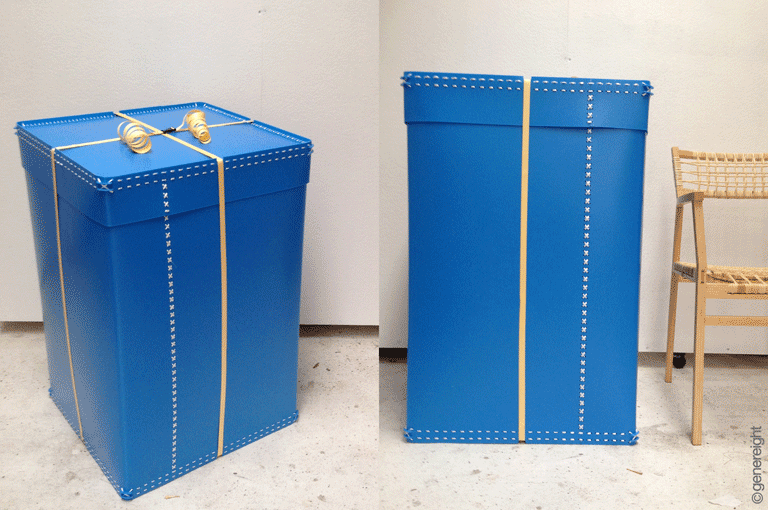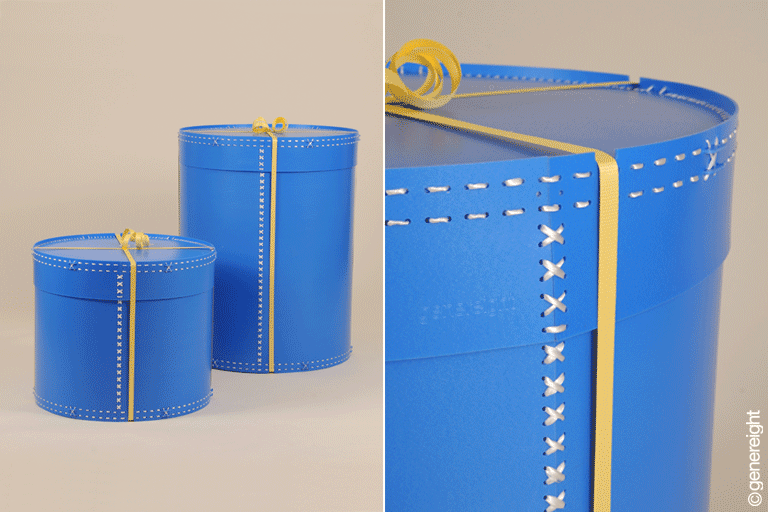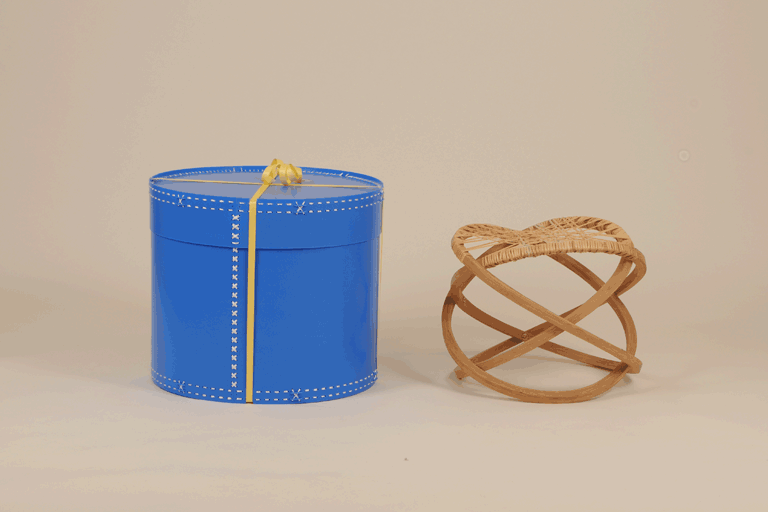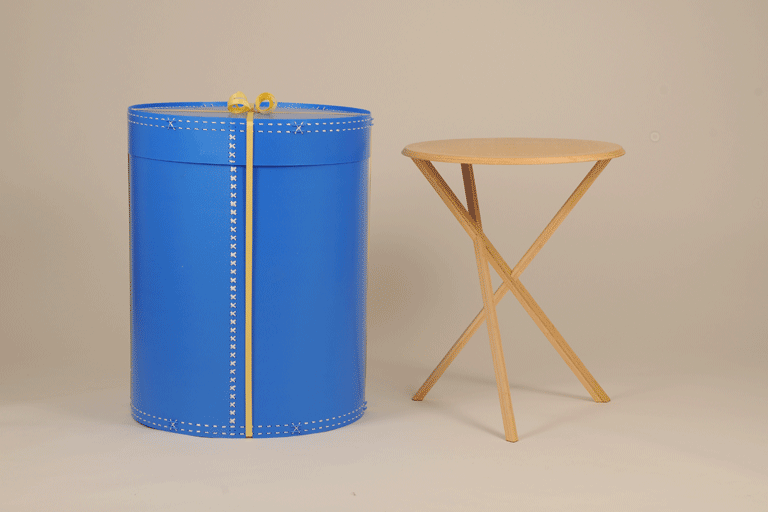 material : Polypropylene, Styrofoam
color : skyblue
designer craftsman : Charles Tsunashima
Made to order. Price on request.
材質 : ポリプロピレン、発泡スチロール
カラー : スカイ ブルー
デザイナー職人 : 綱島チャールズ
個別受注生産  プライス・オン・リクエスト

Originally developed for international deliveries, genereight's international transit and storage units are made-to-measure for each product. Each unit is hand crafted and hand sewn using wear resistant and recyclable expanded Polypropylene boards with Styrofoam reinforcement core.
Catering to our Global Patrons with transiting needs and to our Patrons that enjoy occasional change to their interiors, these units can also add an accent to interiors used as daily storage for items such as duvets and throws.
時折インテリアの変化を楽しまれるお客様と国々をご旅行、或いは行き来されるお客様の為に家具の国際輸送と保存ユニットをご提案。ジェネレートの各商品用に一つ一つ手縫いされたこのユニットは、丈夫で再生可能な発砲ポリプロピレン材を更に強化する発泡スチロールを内蔵しています。
本ユニットはジェネレートの家具だけではなく、お部屋にアクセントを添えるインテリアとして、ブランケットや毛布の収納としてもお使い頂けます。